Our partners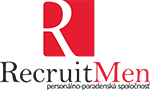 RecruitMen division of RecruitMen & Developium Group provides a complex solutions based on clients' demands. Searching for suitable candidates is the center of activities. Some of the basic services are recruiting, headhunting, career counseling, staff leasing and part-time service.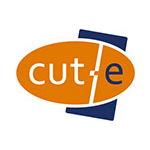 Cut-e is the world's leader in the area of development, design and implementation of professional psychometric on-line tests and questionnaires for the needs of recruitment, assessment and targeted development of employees in business environment. cut-e tools are an ideal combination of modern technologies in modern design, user friendly environment with a wide portfolio of reports' usage.

 
There is only 9% of the companies that are prepared for the digitalization of their HR processes. 74% thinks that digitalization of HR is a must. Nalgoo does not know what the future will bring and that is why we decided to create it now. Look at our solutions and make your HR pruducts better today.